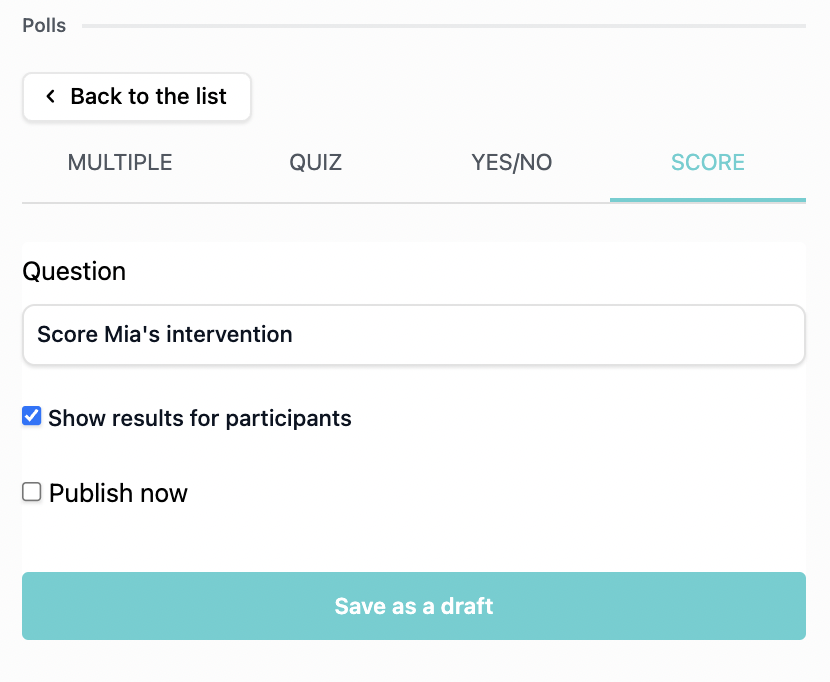 To define a question in the form of a SCORE (with 5 stars):

Choose the SCORE section as shown above
Define your question in the Choice section
Publish or save as a draft to post the question later on the chat by clicking on


On the chat side, the survey will be displayed as a note. On roll over, the stars update to display the chosen rating and all you have to do is click on one of the stars to define the assigned rating.
Once voted, if the poll has been configured with the parameter "Show results for participants", the average score is calculated and displayed. It is possible to see the distribution of votes by clicking on detail. The result is automatically updated with each new vote.