Blastream allows you to share a document in public, private, or private message chat.
To do this, open your document library by clicking on the icon

at the bottom of the screen or on the icon

under the chat.
Then click on the icon

on the document of your choice. The document will be sent to the opened chat page.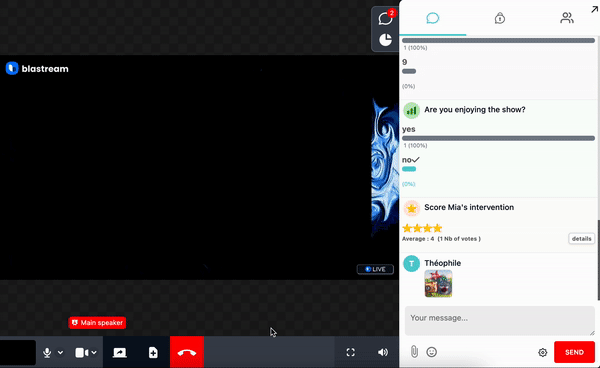 Documents can be downloaded with one click by users with access to the chat in which they were sent.

If you drag and drop a document into the chat input field, the document will be uploaded to your library and automatically shared on the chat