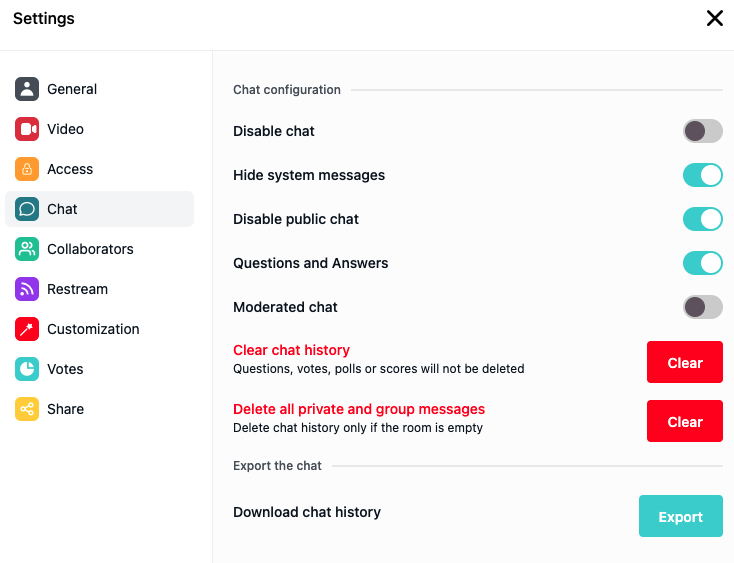 Before or during the use of your chat, you can configure various actions, by clicking on the Settings

section, located at the top left of the interface of your room, then on Chat

accessible on the left in the list summarizing all the possible settings.
Disable chat
By checking this option, the public interface no longer displays the chat part (public chat but also private messaging and the list of connected people) so that the player will be displayed in full page like the example below.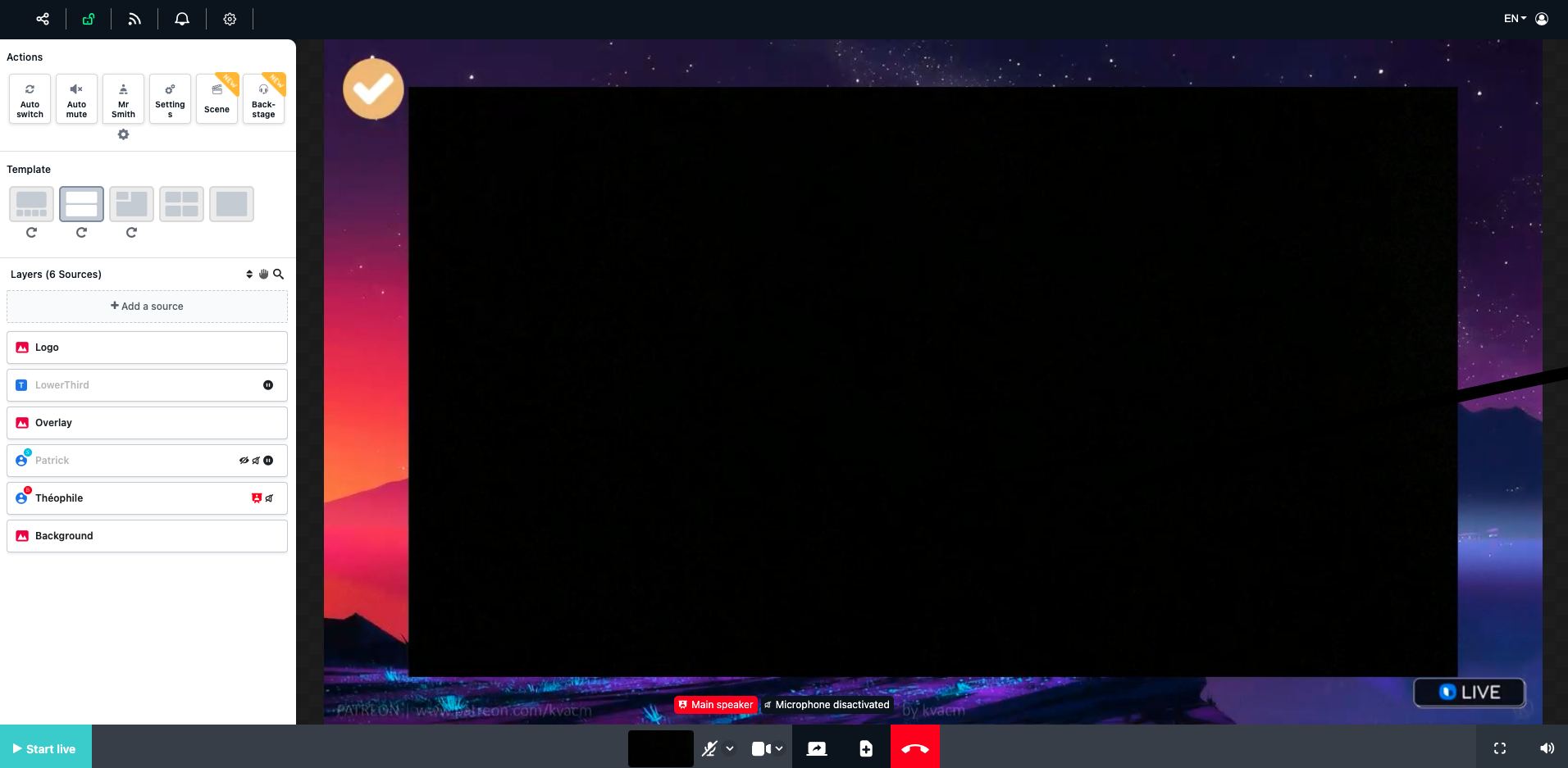 Hide system messages
System messages are the chat notifications that appear when a person logs in and out of the chat, like the example below. If you activate this option, they will no longer be displayed.


Disable public chat
Unlike the first option, this one remains displayed but will be closed for all participants but it will remain displayed as well as the list of participants and private messaging. Only the owner of the room, his animators and his moderators will be able to write a message on the public chat.
Moderate chat
In moderated chat mode, messages sent by participants are subject to your validation or that of your moderators to be displayed in public chat. Find more details on moderation in the
dedicated help page
.
Question / answer
In Question / Answer (Q&A) mode, participants will have an icon? under the chat entry field to send you a question. This can only be displayed on the public chat once you respond to it in the dedicated list. Find more details on the questions / answers in the
dedicated help page
.

The chat can be either in Q&A mode or in moderate mode, but not both at the same time.
Clear public chat history
When you click on the Empty button, all the messages in the public chat will be deleted.

The polls are not erased by this action. If you want to delete them, you will have to do it manually in the chat.
Delete all private and group messages
This option will delete all private chats (private messages and group messaging) for all participants in your room. Messages from the Admin group will also be deleted, but not the group itself.

Only possible when all participants have left your room
Export chat history
By clicking on Export, a csv file will be offered for download. It will contain all the messages present in the public chat